With mindburp's calendar feeds you can see your upcoming burps in your favorite calendar app.
You can choose between two feeds:
all burps
all burps assigned to you (PRO)
The calendar feeds can be used in all calendars that supports the iCalendar format (iCal, Outlook, Google Calendar etc.)
The calendar feeds take all your burps with a due date and places them in your calendar as an event on that day.
Burps with no due date set, but an alert date, will show up as en event on your chosen alert date.
The calendar feeds's URLs is located in the 'Calendar Feeds' tab in the 'Settings' page (or just open the usermenu to find it).

Copy the link to the calendar feed you want to use.
Google Calendar
Go to Other Calendars (on the left) and click the arrow to open Options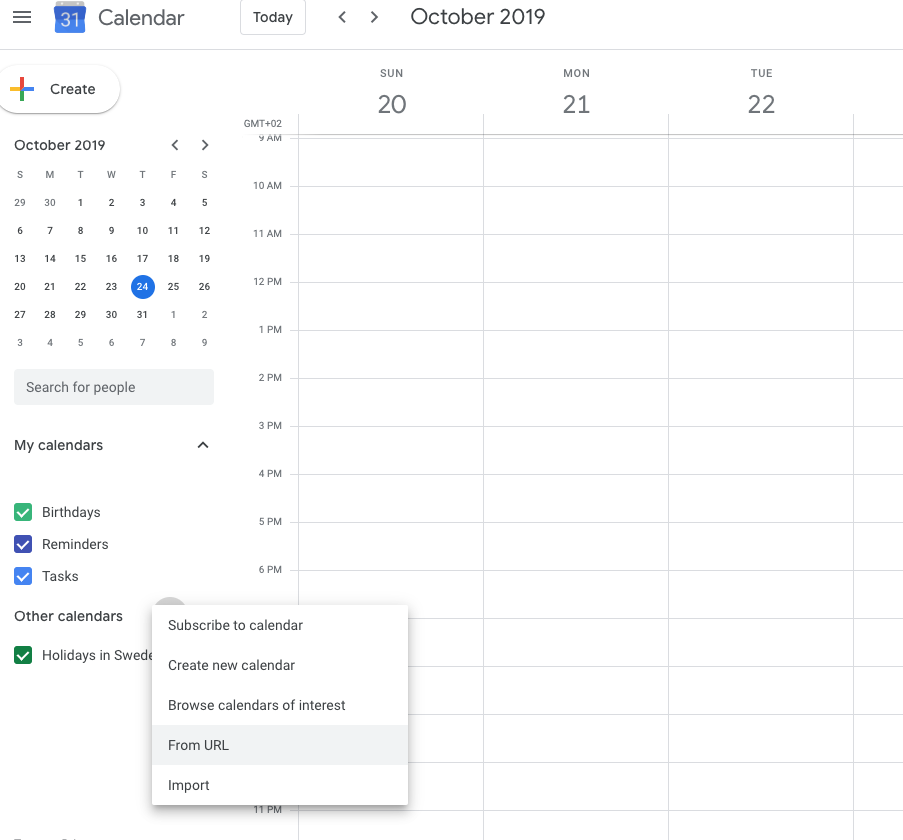 Click Add by URL and paste your copied URL
Click Add Calendar
It may take up to 12 hours before your burps show up in your calendar.
iCalendar (Mac OS)
Go to File -> New Calendar Subscription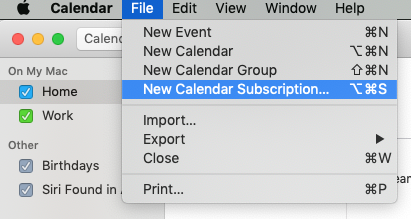 Paste your copied URL into the field that shows up, and click Subscribe
You can set some preferences (how often you want the calendar to update etc.)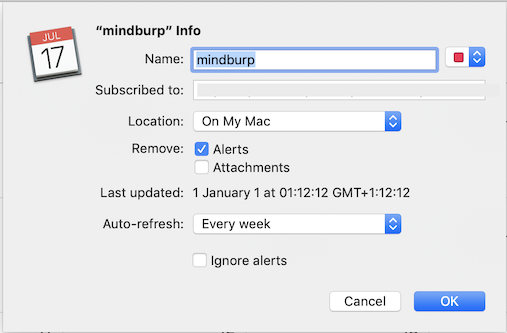 Your burps will now show up in your iCal. iCal auto-refresh the sync as often as you set in your preferences.
iOS 11+ (iPad, iPhone)
Open Settings
Choose 'Passwords & Accounts'
Go to Account and click 'Add Account'
Choose 'Other' and then 'Add Subscribed Calendar'
Paste your copied URL, and click 'Next'
If your device asks for a username and a password, leave it blank.
Choose 'Turn on SSL', click 'Next' and 'Save'
iOS (some older iPads and iPhones)
Open Settings
Choose 'Mail, Contacts, Calendars'
Choose 'Add Account' in the 'Calendar'-section
Paste your copied URL and click 'Next'
Click 'Save'
Outlook 2007
Choose 'Account Settings' from the Tools menu
Choose the 'Internet Calendars' tab and choose 'New'
Paste your copied URL, click 'Add'
Provide a Folder Name or descriptions and click OK
Outlook 365
Click Calendar in the bottom left corner
Right-click 'My Calendars' and choose Add Calendar – From Internet…
Paste your copied URL into the window that appears and click OK.
You are always welcome to contact our support with any questions!